Repairing a Corrupt Data File with Stellar SQL Recovery Tool
Few Days ago, Stellar team has approached me to try this product and write a review about Stellar SQL Database Repair tool. This was my first time I had used this tool. My first experience using this tool was great. This tool was easy to use. I feel like I was using this tool from previous days. The GUI is user friendly, so new users can easily use this tool.
I have tested it to repair a database file. The database was affected by ransomware attack and I had assumed that the recovering process may take a day. LDF file was corrupted, but the MDF file remained unaffected due to the larger size. So using this tool I was able to recover the database with MDF file which took me just six hours to complete it
I was able to save my time using this application. In the early days I used to execute different SQL commands, powerful scripts, and other command scripts to repair the database. But using this tool has made my work easier. I can initiate the process of recovering data and I can utilize my time on other projects from now on.
After recovery process, I can dump recovered data in different formats (mdf, HTML, XLs, CSV) which reduces the steps to migrate database. To use this tool, we do not require expert knowledge to recover the database. So I would like to recommend to use this application and solve related problems.
Attached below are some screenshots during the process: 
1. Directly choose .MDF filename if you are not aware of a file path.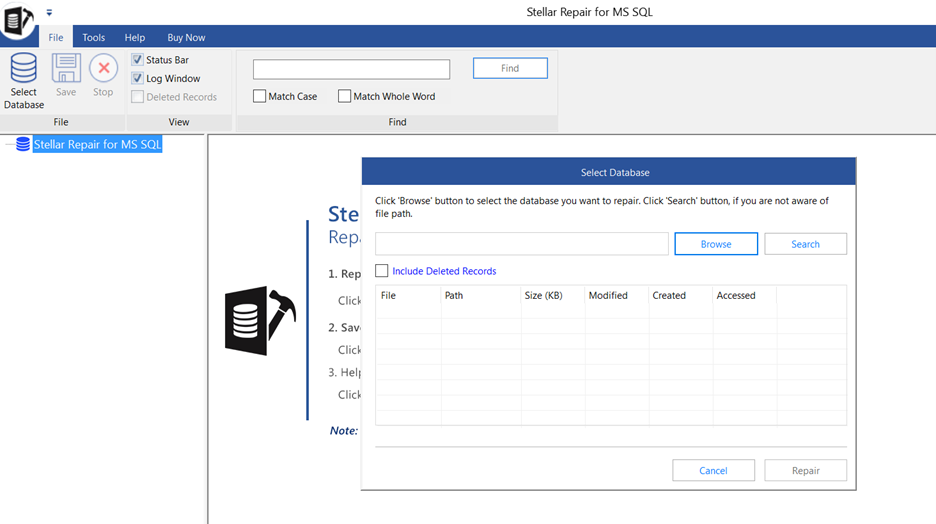 2. Choose the .MDF file.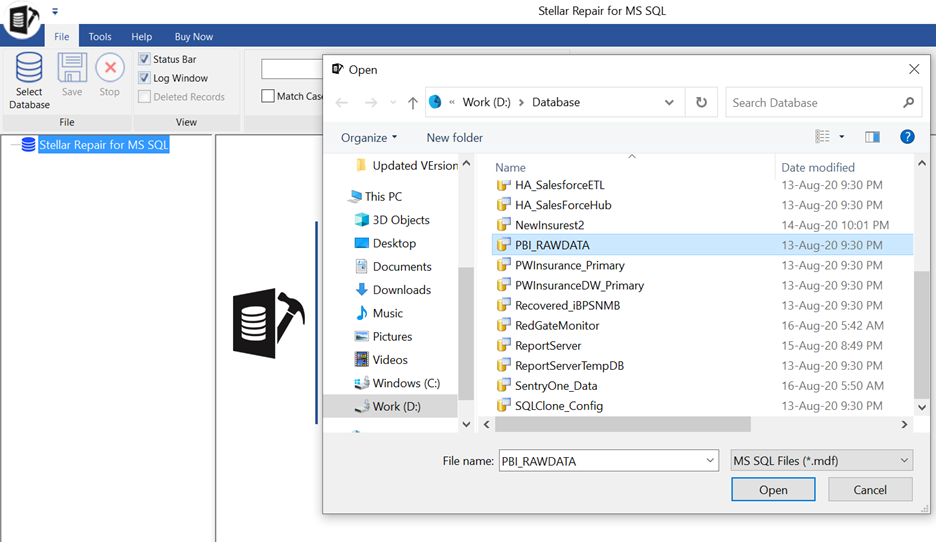 3. Repair process has been started.

 4. Format of file in which we want to save is available. We can save files in Mdf, XLS, CSV or HTML format. If it is very important, we can save it as live database too.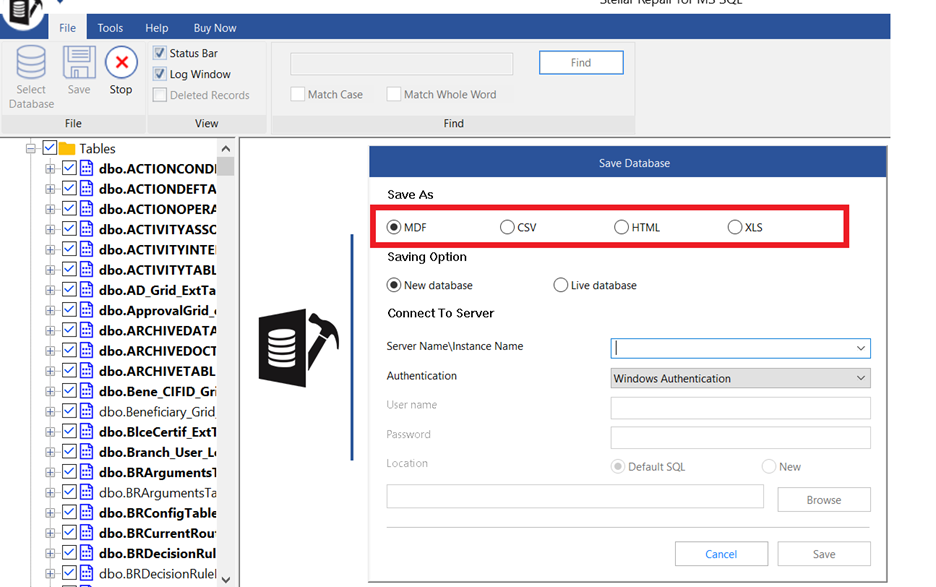 5. Finally, we can view log report with details.

I have a good experience using this product. If you don't want any complexity and simply recover a database, then this is one of the products to use.
Free Trial (EXE file download): Click Here